Aug. 4–Aug. 5, 2020
|
CPA.com Dexter MI, Dexter, MI
| Live online
Sales and Use Tax (SUT) had a turning point in 2018 following the Wayfair decision where compliance reporting requirements expanded significantly in the digital, e-commerce world we operate in. To stay compliant, businesses are expected to understand and navigate these uncharted waters, bringing about confusion and the need for proactive outreach from their Trusted Business Advisor. With the changing regulatory environment as well as the increased market demand, firms have an emerging opportunity to develop proactive services to ensure compliance.
This workshop will give practitioners the roadmap they need to build a successful SUT service model, turning a reactive service into a high value, fast-growing revenue line. The instructors of this interactive workshop will share best practices and strategies that have been proven in practice to help you expedite the development of this practice area.
LEARNING OBJECTIVES
At the end of this workshop, attendees will be able to:
Define the fundamentals of a successful SUT practice and outline potential strategies for packaging the firm's offering.
Create the core aspects of the business plan for your practice's SUT service.
Prepare methods for assessing client requirements and profiles that have the greatest demand for SUT advisory and compliance services.
Evaluate technology options to scale and grow your SUT services.
Group Discounts for Firms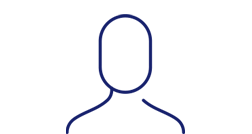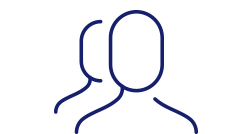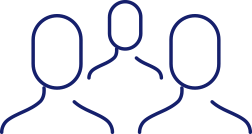 *Early Bird Expiration: July 4th, 2020
CANCELLATION POLICY:
You may cancel without penalty if written cancellation requests are received up to and including 45 days prior to the start of the workshop. Due to financial obligations incurred by CPA.com, a credit less 50% of the registration fee will be issued for written requests received up to and including 21 days prior to the start of the conference. No refunds or credits will be issued on cancellation requests received less than 21 days prior to the start of the event. For more information regarding administrative policies such as complaints, cancellations, and refunds, please contact Samantha Mansfield at 734.707.4959..
Register By Phone: To place an order by phone, for multiple registrations or other assistance, please call 1-888-777-7077. If outside of the U.S., call 919-402-4500

Online Registration: To place an online order, sign in to your free CPA.com Account (For New Users, sign up is quick and easy) to register using your Credit Card. Multiple registrations, in a single order, are not processed online.

Group Discounts: Register 2 or more attendees from one firm and get a discount per attendee registration fee. Send 2 attendees at the early bird rate for $1495 or 3 attendees at the early bird rate for $1995. Please contact us if registering more than 3 attendees from one firm.
Attendance options
Compliance & Advisory: Roadmap to Your Sales and Use Tax Practice Model
Aug 04-Aug 05, 2020
PRICING SUMMARY
Compliance & Advisory: Roadmap to Your Sales and Use Tax Practice Model (In person)
$1,095.00–$1,395.00
$1,395.00
CREDIT INFO
NASBA Field of Study
Business Management & Organization, Specialized Knowledge
Prerequisites
2+ Years Tax Preparation Experience
Delivery Method
Group Live
Back to Top