Dixie McCurley
Partner, Trusted CFO Solutions LLP
Looking for a way to revolutionize traditional accounting, Dixie McCurley set out to revolutionize accounting practices for small - to medium-sized businesses by offering a new way of thinking about "process." With a unique method that capitalizes upon the latest technology, she walks each client through their pain points. Experienced in a wide range of industries, Dixie provides innovative solutions to inefficient accounting methods. From personnel to policies to procedures, she streamlines the process, using the latest technology to get data into dashboards to empower Controllers and CFOs. Dixie has lived in Atlanta for over 13 years. As a self-proclaimed foodie, Dixie spends her free time dining at the hundreds of amazing restaurants Atlanta has to offer.
---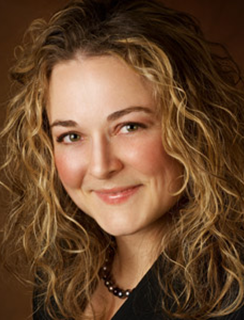 Samantha Mansfield
Director of Corporate Communications, CPA.com
Samantha Mansfield, Director of Corporate Communications, CPA.com, has been in the tax and accounting technology industry since 2000. During that time she has consulted with firms of all sizes and spoken on workflow and web services implementations. In addition, she has trained on the use of technology as well as assisted firms in finding the right solutions for their needs. Over the last decade she has incorporated these insights to develop and deliver educational summits and workshops to help firms accelerate their growth.
Her bachelor's degree is from Hillsdale College in Business Administration/ Marketing. Samantha has also served on the board of 2 not for profit organizations for several years as various officers. She is driven everyday by sharing information that helps people grow and succeed!
In 2015 Samantha was honored on the CPA Practice Advisor's "40 Under 40" list, and mentioned as an up and comer on Accounting Today's "Top 100 Most Influential in Accounting."